Eye Care Pencil Liner – Emerald
Read Product Description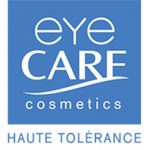 Pencil Liner – Emerald
Contapharm Eye Care Pencil Liner is an extremely soft, high-tolerance, PARABEN-FREE, fragrance-free pencil liner. All Contrapharm cosmetics formulae are ultra-micronized to avoid risk of irritation. All packs, brushes (guaranteed nickel-free) and applicators are sterilized before packing, to guarantee maximum safety during usage. Eye Care Cosmetics are particularly suitable for contact lens wearers. The Eye Care pencil liner contains Shea Butter and Jojoba Oil which intensifies even the most sensitive eyes.
Intense colour
Precise application
Long-lasting
High tolerance
Sensitive or allergy-prone eyes and contact lens wearers

Size:
 Pencil 1.1 g
€4.99
The lowest price in last 30 days: €4.99.
(inc. VAT)
inc. Free Shipping to selected countries
Product Specifications
Product Specifications
Product Brand:
Product Manufacturer: Contapharm
Product Lens Type:
Product Category:
What Our Customers Are Saying